Thanks to advances in technology, there are more possibilities in terms of website development, design styles and functionality, providing viewers with a more enjoyable and interactive browsing experience. Here's what CC+ has to say about the website trend in 2019.
1) Flat Design
Since 2014, websites have been moving away from complicated and skeuomorphism design towards design in flavor of a more simplified aesthetic, which is known as Flat Design, a style of interface design emphasising the use of simple, two-dimensional elements, bright colours, solid colour blocks, sans-serif font and white space. A lot of brands in the world have already turned to flat design for their logos too, e.g. Google and Instagram.
Flat Design doesn't necessary mean 'flat' but more of a minimalistic design approach that is attractive and comfortable to the eyes and comes with better readability and browsing speed. The flat design trend is expected to continue to be a popular choice for web designers.
Libratone / www.libratone.com/uk/ ; VA fighters / http://www.va-fighters.com ; Storm London/ http://stromlondon.it
2) Single Page Design
Living in the modern world, 'speed' and 'convenience' is all we seek. Single Page Design lives up to our demand by providing us the right information in the shortest time possible. As long as we keep scrolling down the page, we can find everything we need without any fuss and enjoy the sleek design of the website at the same time. The long-scrolling nature of single page design also allows web designers to get creative and add different eye-catching tricks like scrolling effects and animation to make the websites more visually stunning.
1) KitKat / https://www.kitkat.com/android
With the flick of the mouse, viewers can enjoy every corner, every edge, every finger of very KitKat chocolate bar and experience having a dig at the chocolate.
2) Enjoywithus/ https://enjoywith.us
Beautifully-crafted animations, paired with pastel colours, give viewers a very comfortable visual experience.
3) Video Background
A picture is worth a thousand words, then a video is worth a million. It is said that the average attention span of people in today's world has dropped to an average of six seconds. That's why some web designers have been using Video Background to deliver messages which takes only just a few seconds to get the message spread, and it usually works more effective than text. Moving images are also effective in grabbing attention. Visitors are more likely to stay longer on websites which contain video background, and thereby increasing the websites' SEO rankings.
1)Julius Silvert / https://juliussilvert.com/
The restaurant's website shows clips of cooking on the background to entice the viewers and showcase their meticulous care to every detail.
2)Cargo / https://cargothefilm2017.com
This is a website for the movie Cargo. As viewers land on the website, the movie clips play automatically to lure in more viewers.
4) Dynamic & Interactive Navigation
An interactive website offers more than just beautiful visual elements, but also an impressive browsing experience that is interesting and two-way to the visitors. HTML CSS 3, Flash or Parallax Scrolling are the common mediums to take a website to the next level. However, you will get opposite of what you want if you add too many unnecessary interactive elements as they may place a burden on the visitors and even irritate them. Be wise and smart when you are considering loading your website with interactive elements. Avoid unnecessary interactive content if you are operating a corporate company.
1) Tillamook / https://www.tillamook.com/cheese-sauce/
The website features a 'scroll-to-make' experience. Visitors are taken on an interactive cooking journey with Tillamook as they scroll the page. What a delicious way to promote the cheesy sauce.
2)Draggable / https://shopify.github.io/draggable/
The website features UI drag-and-drop functionality. Visitors can play around with the items on the screen.
5) AR Technology AR
AR Technology has been a big hit these years. To put it simply, AR is a technology allowing users to interact with 3D virtual contents in the real world through their smartphones, bringing together the virtual and the physical world. However, this technology is only accessible with designated mobile app today. To help bring this technology to as any users as possible, Google has invented an AR-enabled browser prototype, namely Article, so everyone with a browser can access this new technology someday. Mozilla has also built a new browser called Firefox Reality for virtual and augmented reality hardware. These new platforms surely change the game of website design in the future.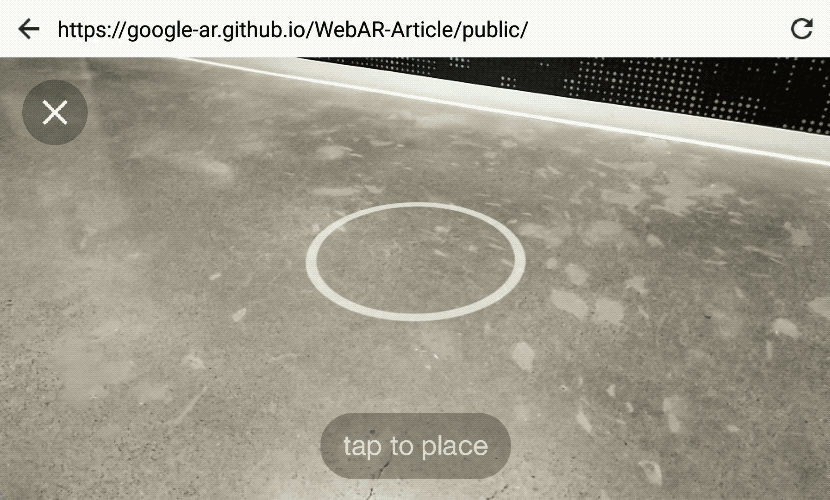 CC+ has everything you need for your future website. Simply give us a call at (852) 3460 5052 and we will provide you with the best website design solution.