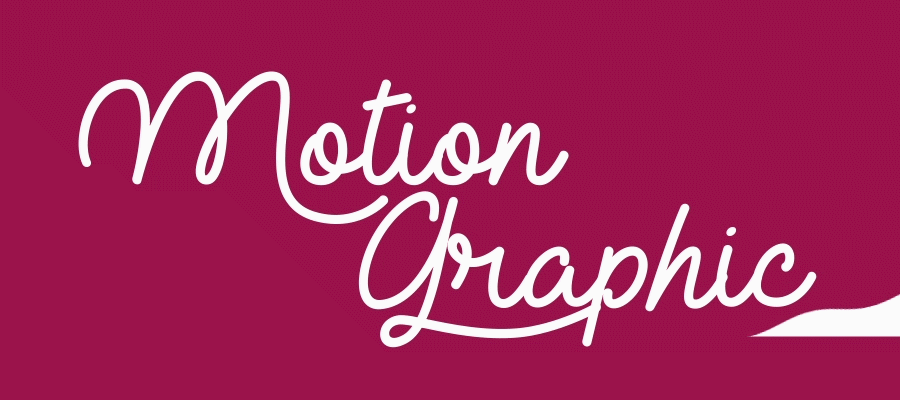 I guess we all can agree on the fact that motion graphic design is one of the most prevailing aesthetic these days. As the name implies, motion graphics are pieces of graphics that move, incorporating the elements of time to add a whole new dimension to the graphics. Motion graphic design is an effective way to convey information in today's society. It visualises concepts, stories, numbers that are difficult to comprehend in order to make them easier to understand.
Motion graphics are used to explain facts, demonstrate brand concept, tell brand stories, or used as an opening preamble, or simply for making the overall visual more interesting. It is a discipline that applies graphic design principles to video making through use of different special visual effects, animations, illustrations, 2D/3D design. The versatility of motion graphics has brought itself lots of love from a number of brands, who have an eye towards drawing public's attention to their products or services.
Coca Cola Explainer / Behance

An opening preamble made with motion graphic.
Detailed planning is needed for motion graphics. From design concept development, script writing, storyboard making to execution, every step has to be taken seriously to translate the core message thoroughly. There are different types of motion graphics. Today, we are going to show you how the brands turn illustrations, shapes and other visual elements into moving images to tell their stories.
Storyboard example
Motion Graphics Help Break Down Complex Information
Blue Cross Blue Shield – AffordableCare from Buck on Vimeo.
Insurance could be a boring topic to customers, but it is not anymore with motion graphics, which turn boring and hard to digest information into visual elements for a better result. Blue Cross Blue Shield's advertisement utilises lines, geometric shapes and other flat design elements to explain the insurance details. Each slide makes its transition smoothly to the next, with each developed from the previous one, giving the viewers comfortable visual experiences.
Custom Illustration to Tell the Brand Story
KFC – Hand Cookin' from Buck on Vimeo.
Brand stories that use real people are seen everywhere. Looking for something different? motion graphics involving custom illustration would help you rise from the noise. The KFC ad brings together hand-drawn illustration in the brand's red and live action technique to draw people's attention to the KFC-style fried chicken. The design provides a good mix of originality and unity.
Geometric Shapes to Promote Products
Google Pixel Wall from Andreas Bjørn Hansen on Vimeo.
Geometric shapes give rise to infinite possibilities in the design world. The Google commercial is built upon geometric shapes of different shapes of colours, where they dance together to the upbeat music on the dancing floor formed by 38 Google Pixels, creating a vibrant and stunning result. The transition is smoothly in sync with the music while the gradient colours are shown nice and smooth, stressing the product's diversity and capabilities in its multi-functions.
Doodling to Create a Friendly Image
Facebook Live "Athlete" from Buck on Vimeo.
Doodles are raw but real. They help create a friendly image for brands. The animated doodles in the Facebook ad are nothing like any well-polished visual elements out there, but they are more lovable and pleasing to watch. The doodles embellishing the Facebook Live Videos allow more flexibility and possibilities in video making. They not only look attractive without causing too much of a burden to the eyes, but also serve as a complement to the message behind.
Visualise Numbers
Social Posters from Buck on Vimeo.
Infographic makes incomprehensible numbers, text or details easy to digest by turning them into visual elements. Infographic video even give a much more remarkable result. The MTV video is about the social issues that are considered boring to the target audience, who happen to be young adults. Therefore, the animation is made visually weird and bubbly, breaking the stereotype of typical infographics, to make it more appealing to the young adult demographic.
———————————————–
Quality motion graphics helps position your company and your business. If you are interested in learning about more about this type of service, please feel free to give us a call.